Kolam Ayer CC Cantonese Opera Group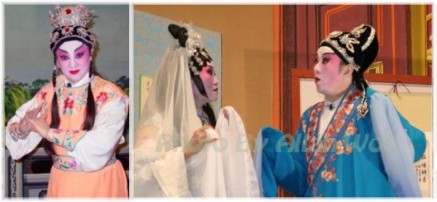 This Group was formed in 1992. It now has more than 20 members comprising senior as well as young artistes under its leader Lily Ng who is also the chairman of the KACC Chinese Cultural Group. Every year the opera group gives at least three performances at the Community Centre. This year, 2003, it was one of the Chinese opera groups invited to perform at Hong Lim Park during the Singapore Arts Festival 2003. The Group performed its first full-length opera The Peony Pavilion.
The ECHO Cantonese Opera Group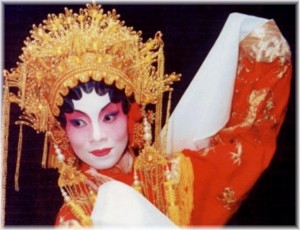 ECHO, stationed at Eunos Community Club, was formed in 1988. Its lead actress is Wong Mei Ling. Throughout the 15 years it has presented more than 70 performances. Besides helping to promote Chinese opera, these performances enabled its members to get exposure and to gain experience. It performed The Patriotic Princess in 2000. To commemorate its 15th anniversary this year it put up the show 'Dream at the Red Mansion' at Jubilee Hall.